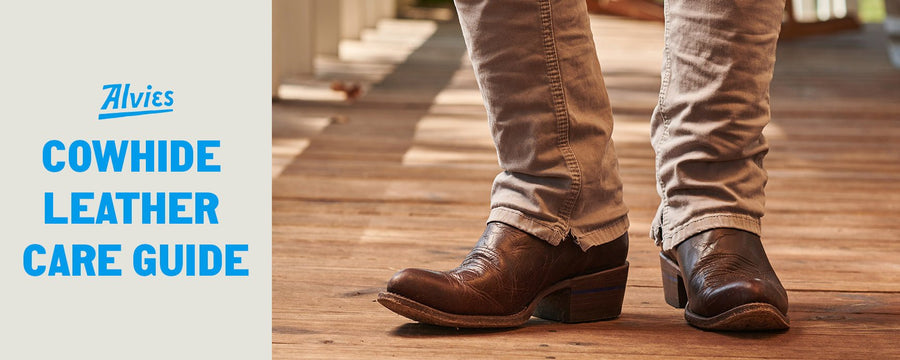 Cowhide is the world's most popular boot leather (except among cows) because of its classic look and unmatched durability. 
Alvies cowhide leather boots are made with the highest quality leathers available, so they don't require much in the way of regular maintenance. But if they do need to be cleaned or polished, here's how: 
Start by removing dirt and dust with a soft brush or damp cotton cloth 
While your Alvies are still damp, use a soft rag to apply a light coat of quality leather conditioner (we love Bickmore Bick 4) all over the outside of your boot. Use light coats so you don't clog the leather or cracks. 
If you've got a hot date (or a parole hearing) that requires a shiny boot, polish with a matching color or neutral crème. Apply in circular motions until you see a shiny haze on the boot — do this until the entire boot has been coated. Let the polish dry, then brush off with a soft cloth.
For water protection, add a light coat of non-silicone stain and water protector with a soft cloth.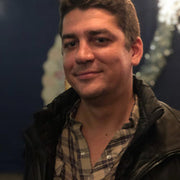 About Clay
Clay is the Co-Founder and Director of Events at Alvies. He's also the self-proclaimed Indiana Jones of cowboy boots. He slogged through the roughest jungles and ate from the gnarliest nasi goreng warungs (Indonesian fried rice carts) to find the best skins you can cover a foot in. He braved Mexico's underground boot markets (that's a thing) and least reputable bars to find a bootmaker who shared our vision. He has slanged boots from polo fields to crawfish boils. He acted as an unlicensed therapist to the overserved and a drunken drama de-escalator while selling boots from our Airstream in the soap opera of downtown Austin. Skilled at import brokering, Clay has gotten boots into this great country through sheer will and an unbridled enthusiasm for pestering bureaucrats.